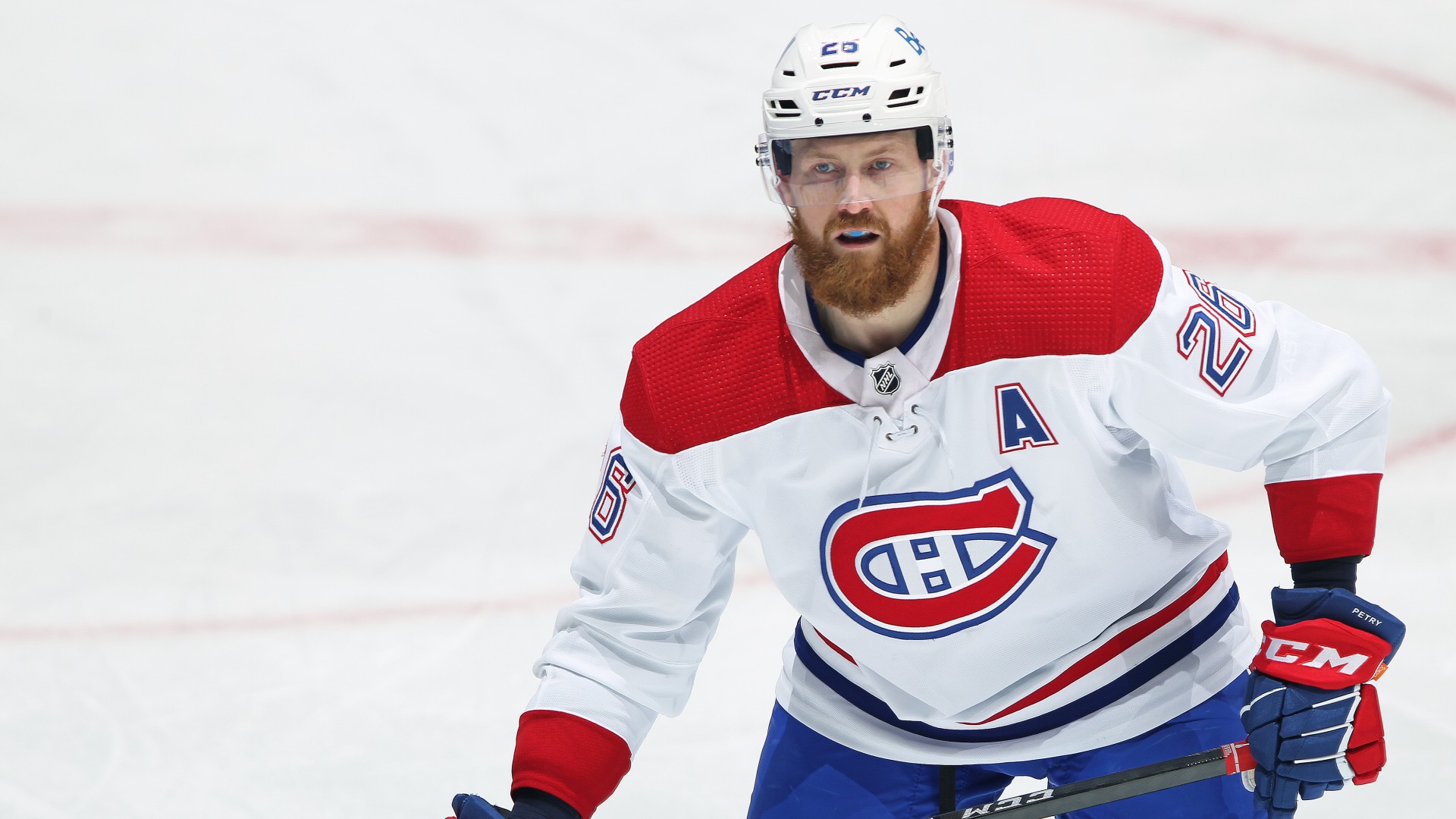 The Canadiens officially got Jeff Petry back in the lineup for Game 2 of their Stanley Cup semifinal against the Golden Knights on Wednesday. 
It wasn't a sure thing that the defenseman would be slotted in. He took warmups after missing the last two games because of a hand injury, but he didn't take line rushes and the Canadiens' social media account tweeted the lineup at 8:48 p.m. ET without him listed. At 9:01 p.m. ET, it published a quote tweet that the team's top blueliner was in.
Sneaky.
Mise à jour: Jeff Petry effectuera un retour au jeu et prendra la place de Brett Kulak.

Update: Jeff Petry will return to the lineup in place of Brett Kulak. https://t.co/UxwYUrHaib

— Canadiens Montréal (@CanadiensMTL) June 17, 2021
While you'd think Montreal getting Petry — and Jon Merrill, too, by the way — back would be the hottest topic coming from Vegas, you'd be wrong.
The broadcasts on both sides of the border showed shots of Petry during warmups and the game, and his eyes were either pretty bloodshot or had blood in the white part. 
Sportsnet's Kyle Bukauskas later reported that Petry has bilateral subconjunctival hemorrhage. Bilateral means that it is impacting both eyes. According to the Mayo Clinic website, the condition "occurs when a tiny blood vessel breaks just underneath the clear surface of your eye (conjunctiva). The conjunctiva can't absorb blood very quickly, so the blood gets trapped." It adds that it does not impact vision or cause any pain and can disappear within two weeks.
Petry's wife, Julie, posted on Instagram regarding the injury, noting he has had the issue for about a week.
His return seemed to spark the Canadiens as they defeated the Golden Knights 3-2. Petry got an assist on Montreal's second goal (scored by Tyler Toffoli), blocked two shots and played almost 21 minutes in the series-tying game.
"He's been our best defenseman all year, so obviously, when you miss a guy like that, you want to back as soon as you can, so it's definitely nice to see him back out there," said his defensive partner Joel Edmundson.
Edmundson was then asked about Petry's new look: "His eyes have looked like that for a week now — it's kind of scary — but I don't think it affected him tonight."
Habs netminder Carey Price, who made 29 saves in the game, was also asked about Petry.
"Yeah, he's scary-looking," Price deadpanned. "But he's obviously a big part of our team and played a big game for us tonight."
Before the word came down, Twitter reacted to Petry's new look.
Jeff Petry's bloodshot eyes are going to haunt my dreams tonight. #GoHabsGo

— Remo Zaccagna (@RemoZaccagna) June 17, 2021
Bloodshot red eyes for Jeff Petry but who cares it's the NHL Stanley Cup Playoffs

— Ian Cameron (@bobano) June 17, 2021