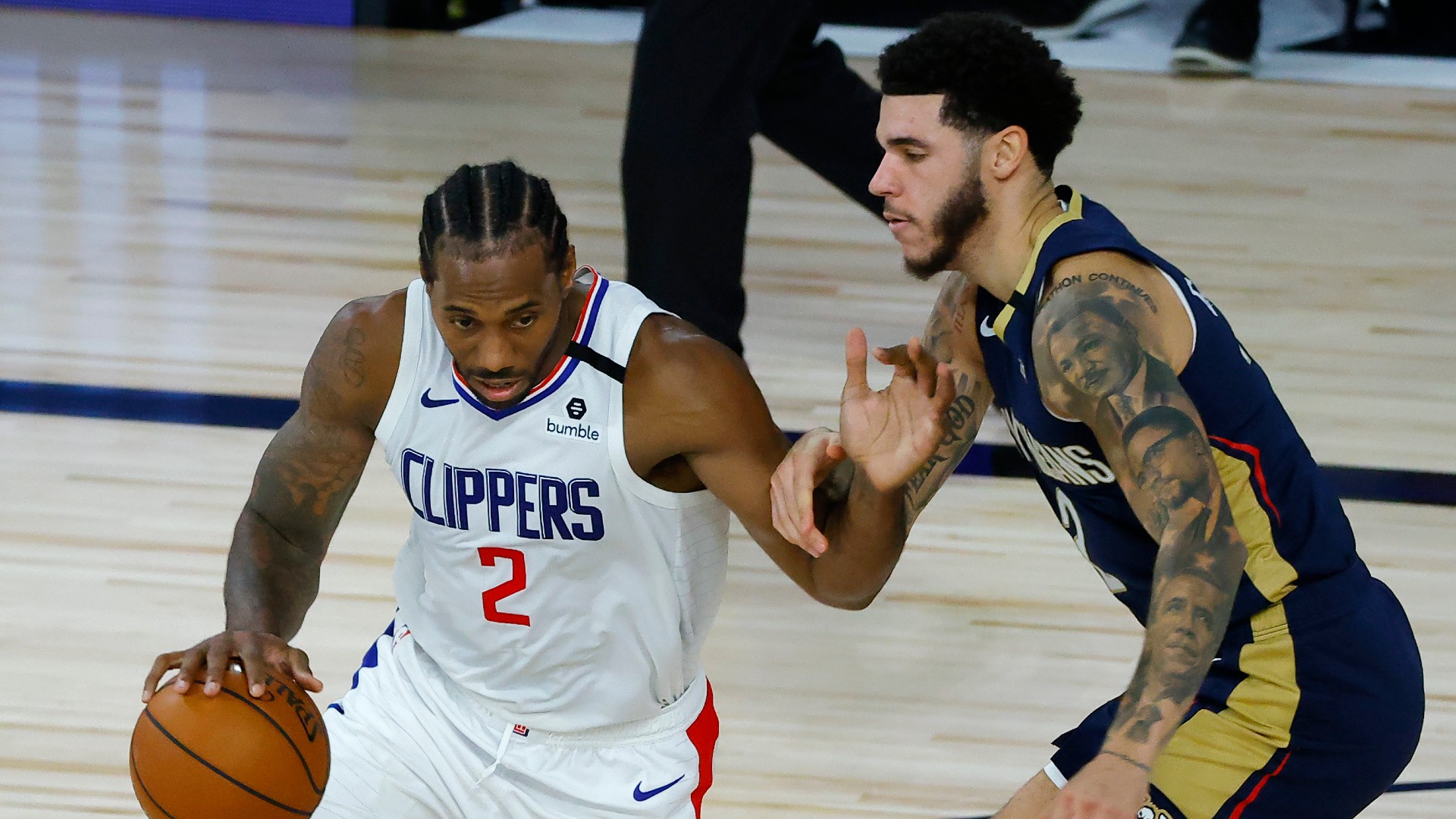 It's the most Woj Bomb-filled time of the year. Yep, NBA free agency is here.
This year's group of free agents doesn't feature major star power, but solid talent is available. Aside from the signings, there will also be trade chatter, most notably surrounding the status of 76ers star Ben Simmons. We'll have to wait and see how that situation unfolds.
Where will the top available players land? And what surprises does this offseason have in store for basketball fans?
Keep refreshing those Twitter feeds and follow along right here for the latest free agency news and updates.
MORE: Biggest winners and losers from the 2021 NBA Draft
NBA free agency rumors 2021: Live updates, news on signings, trades
(All times Eastern)
Tuesday, Aug. 3
12:38 p.m.: Rodney Hood is going to be cut by the Raptors, and plans to immediately sign with the Bucks on a one-year deal. 
11:28 a.m.: Rudy Gay will join the Utah Jazz on a two-year, $12.1 million deal with a player option. 
11:25 a.m.: Sam Dekker is headed back to North America after a stint overseas as he signs a deal with the Raptors. 
1 a.m. — Will the Sixers give George Hill a new deal? Or is he back on the market?
12:10 a.m. — And here come the rookie extensions:
Monday, Aug. 2
11:35 p.m. — Carmelo Anthony bidding war, baby!
11:10 p.m. — Richaun Holmes posted career-highs in points, rebounds and blocks per game last season with the Kings. Good deal for him and Sacramento.
10:30 p.m. — "He views them as a title contender." Ouch. Shots fired at the Warriors. 
10 p.m. — Norman Powell told the Trail Blazers to cut the check.
9:35 p.m. — The Pelicans are reportedly sending a lottery-protected first-round pick to the Hornets as part of this sign-and-trade deal.
9:05 p.m. — PJ Tucker is going to be showing off so many sneakers as he walks along the beach.
8:50 p.m. — This is the signing that will keep Damian Lillard in Portland. (Note: That is a joke.)
8:20 p.m. — Oh, that's a big loss for the Lakers.
8:10 p.m. — The Knicks add Evan Fournier and keep Derrick Rose. Fournier's deal reportedly includes a team option on the fourth year.
8 p.m. — What is Norman Powell trying to tell us?
7:50 p.m. — The Lakers add some role players who should fit well alongside LeBron James, Anthony Davis and Russell Westbrook.
7:30 p.m. — Run it back. Bobby Portis is sticking with the Bucks on a two-year, $9 million deal, according to The Athletic's Shams Charania.
7:15 p.m. — With JaMychal Green and Jeff Green on their way to Denver, Nuggets forward Paul Millsap could be on his way out the door.
7 p.m. — Here are the terms on Kyle Lowry's new contract with the Heat:
6:50 p.m. — Good call by Chris Paul declining that player option.
6:40 p.m. — Kyle Lowry is joining the Heat. The source on that report? Kyle Lowry.
6:20 p.m. — After drafting Evan Mobley, the Cavaliers re-sign Jarrett Allen to lock up their frontcourt of the future.
6:15 p.m. — The Knicks keep a couple of key role players on the roster.
6:10 p.m. — Jimmy Butler is getting PAID.
6:05 p.m. — Well, that was fast. A rundown of the early signings…
6 p.m. — And here we go. Lonzo Ball is heading to Chicago.
5:50 p.m. — Yahoo Sports' Chris Haynes reports that rival executives expect Kyle Lowry to end up in Miami.
5:40 p.m. — The Hawks and John Collins are "not close to an agreement," according to The Athletic's Shams Charania. The 23-year-old emerged as a key member of Atlanta's run to the 2021 Eastern Conference finals, averaging 13.9 points and 8.7 rebounds per game in the playoffs.