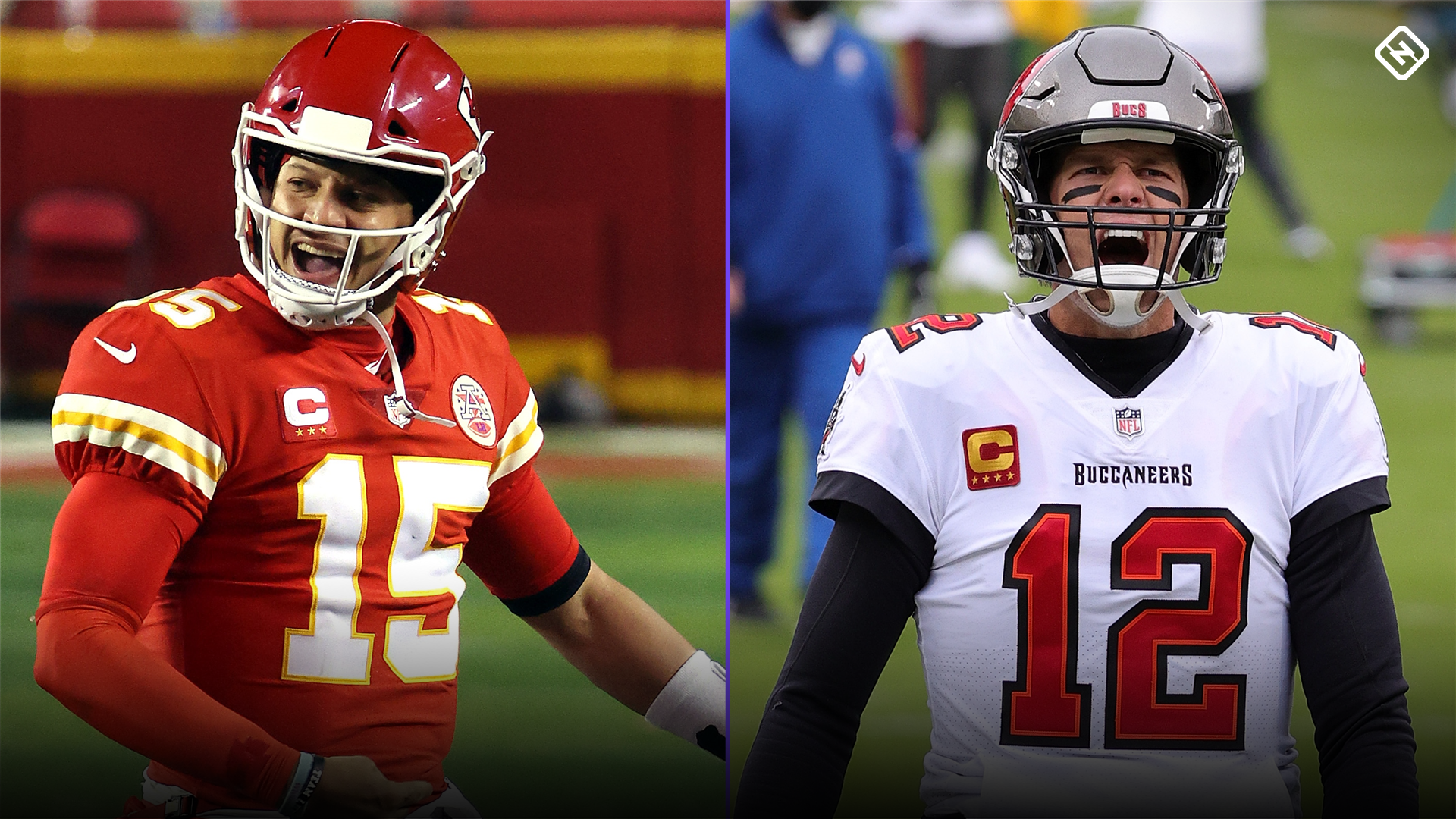 The "Madden 22" cover has more GOATs than a petting zoo.
Bucs QB Tom Brady and Chiefs QB Patrick Mahomes have officially been revealed as the cover athletes for this year's installment of the long-running football video game franchise, but not fans aren't exactly praising the box art.
The shared cover marks the second appearance for both players on the cover of a "Madden" game: in 2018, Brady earned his first appearance as a member of the Patriots, while Mahomes got the nod for "Madden 2020." 
It marks just the second time that two players will be on the same cover of a "Madden" game; The last time that happened was the "Madden 2010" cover, with Cardinals wide receiver Larry Fitzgerald and Steelers defensive back Troy Polamalu on the box. The Cardinals and Steelers met in Super Bowl 43 in 2009, with the game releasing that summer.
MORE: First-year players predict their Madden rookie rankings
Brady and Mahomes, obviously, met in Super Bowl 55 this year with Brady and the Bucs dominating the Chiefs.
It's worth noting that the cover with Brady and Mahomes both sitting down seems to be for the "MVP Edition" of the game, not the standard edition. The covers shared by Mahomes' Twitter account seem to show different covers for different editions, as well.
Twitter offered up a pretty mixed opinion on the official cover reveal on Thursday: