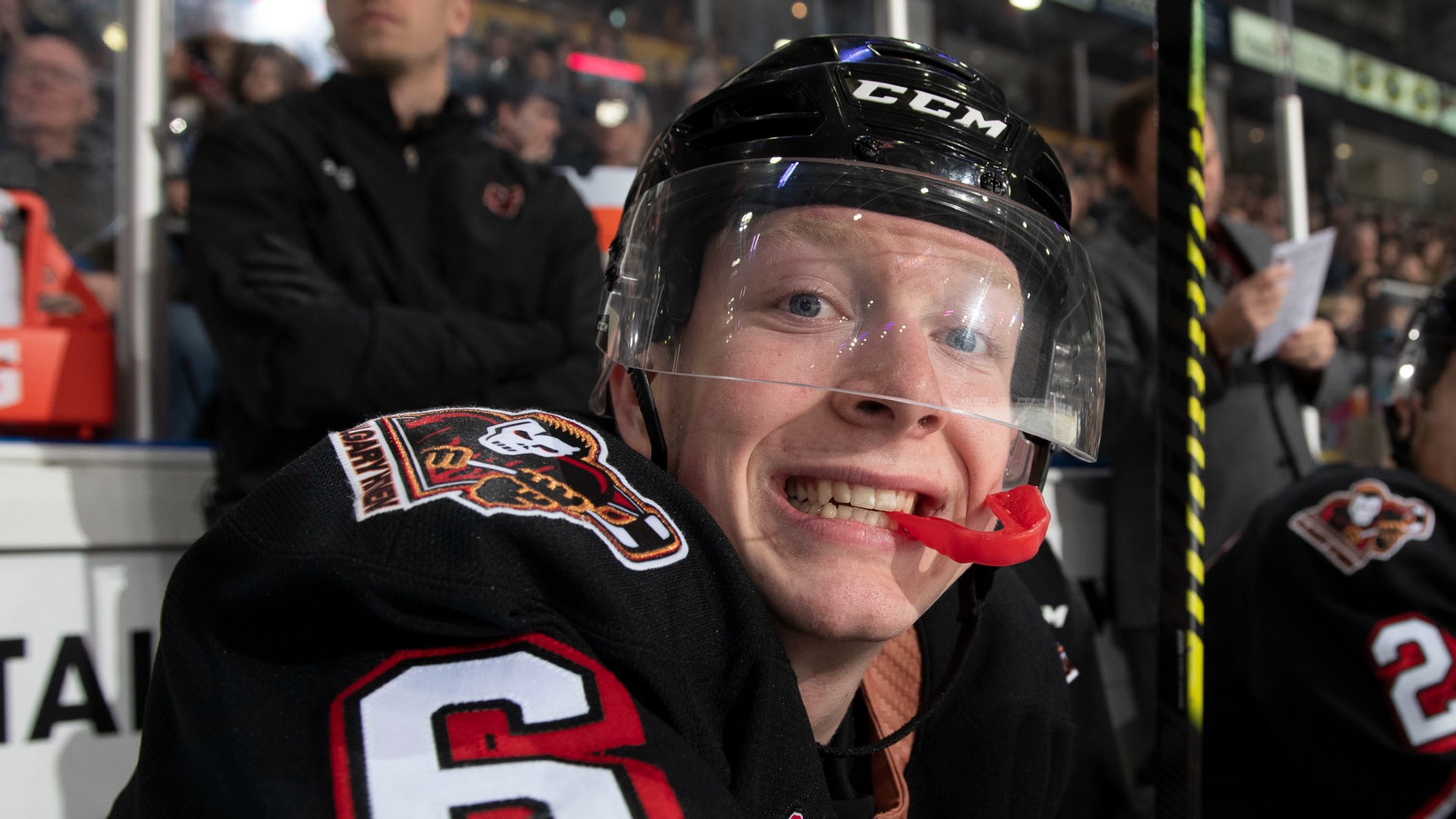 Luke Prokop made history on Monday.
The Predators defenseman signed an entry-level contract with Nashville in December, but perhaps the bigger life event happened for him on July 19, when the 19-year-old came out as gay, becoming the NHL's first openly gay player.
Prokop posted a tweet announcing it:
Prokop's statement in full:
Hi everyone. While the past year and a half has been crazy, it has also given me the chance to find my true self. I am no longer scared to hide who I am.

Today I am proud to publicly tell everyone that I am gay.

It has been quite the journey to get to this point in my life, but I could not be happier with my decision to come out. From a young age I have dreamed of being an NHL player, and I believe that living my authentic life will allow me to bring my whole self to the rink and improve my chances of fulfilling my dreams.

I wouldn't be able to do this without my amazing family, friends, and agents – who have known this abut me and met me with love and support every step of the way. I hope that in sharing who I am I can help other people see that gay people are welcome in the hockey community, as we work to make sure that hockey truly is for everyone.

I may be new to the community, but I am eager to learn about the strong and resilient people who came before me and paved the way so I could be more comfortable today. This is just the beginning of my journey and I am excited to see where it takes me, both in hockey and in life.

Thank you!
Prokop detailed his reasons for coming out with The Athletic's Pierre LeBrun:
"I don't want to have to walk into the gym or to the arena or just to practice, and keep thinking, 'Who knows? Who doesn't?' This is who I am," Prokop said.
"I don't think it's going to be a big topic of conversation, that's not what I want it to be. It's just, 'Hey, here's who I am.' It gets it off my chest. So I don't have to worry and wonder about other people."
Prokop, the right-shot defenseman, is projected to be a depth defenseman at the next level. He played with the Calgary Hitmen of the WHL. 
The NHL world offered words of support for Prokop's decision to come out:
im so unbelievably proud of luke prokop.

i implore everyone to resist the urge to fight with homophobes on the tl. i get the intent, but it often just serves to platform hate. be louder with your support than they are with their hate💛

— offseason cate (@csa_cate) July 19, 2021