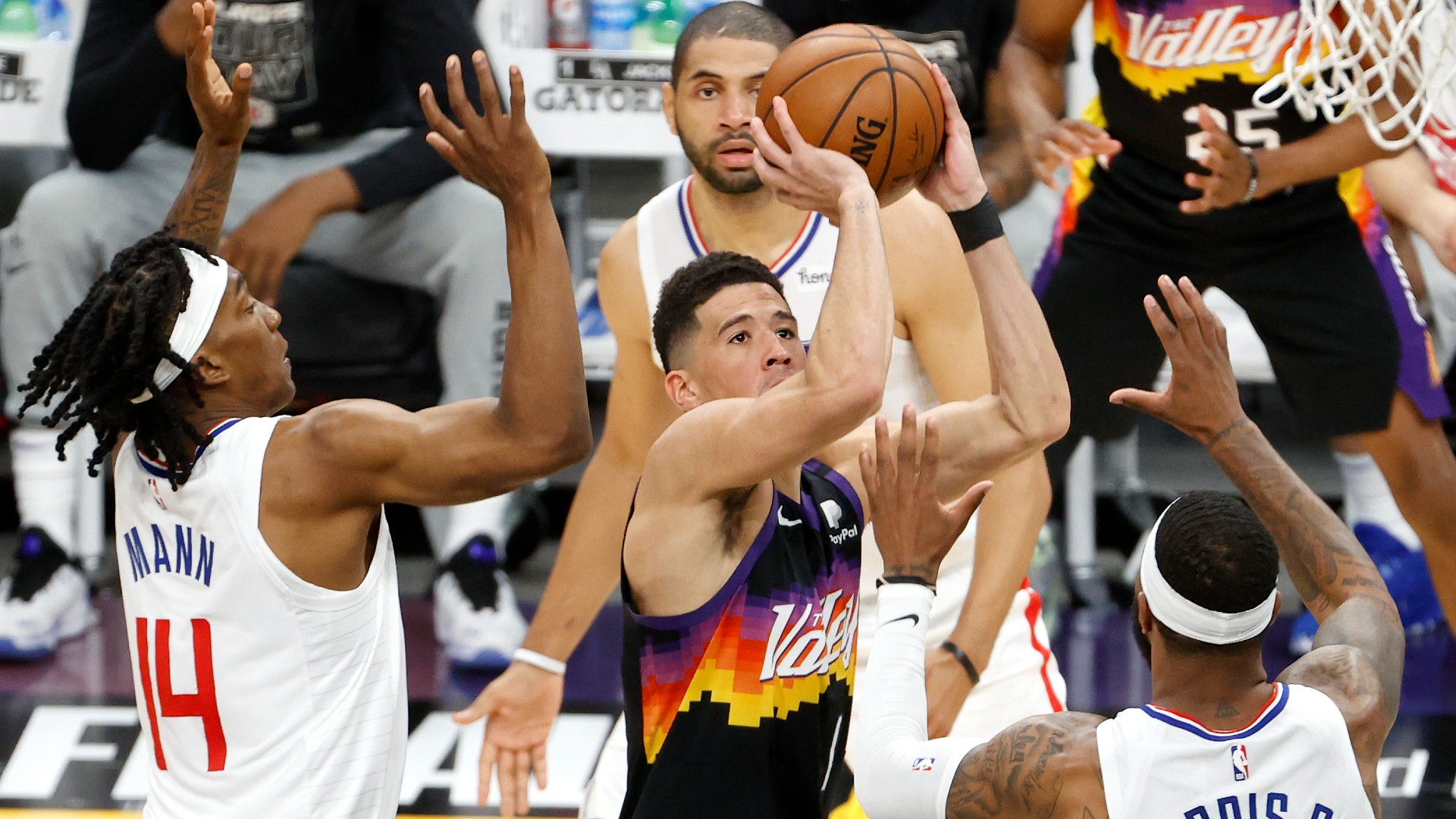 Devin Booker led the Suns to a 120-114 win over the Clippers in Game 1 of the Western Conference finals Sunday.
Booker was dynamic as he helped to fill in for the sidelined Chris Paul, who is out after testing positive for COVID-19. Booker served as the Suns' top scorer and distributor, and the results were excellent. 
Booker totaled 40 points and 11 assists as a ball-dominant presence, and he added 13 rebounds for the first triple-double of his career.
MORE: How long will Chris Paul be out?
He joined Charles Barkley as the two Suns to record a 40-point triple double in a playoff game. Only three players have done that in conference finals history: Booker, Barkley and LeBron James.
Booker may have to keep carrying the Suns moving forward. Phoenix coach Monty Williams said after the game that Paul is still in the league's COVID protocols and is "day to day," per ESPN's Rachel Nichols.
Whatever comes next, Booker's performance was certainly memorable, and he drew a lot of praise from prominent NBA figures, media personalities and fans for his efforts in the Suns' series-opening win.