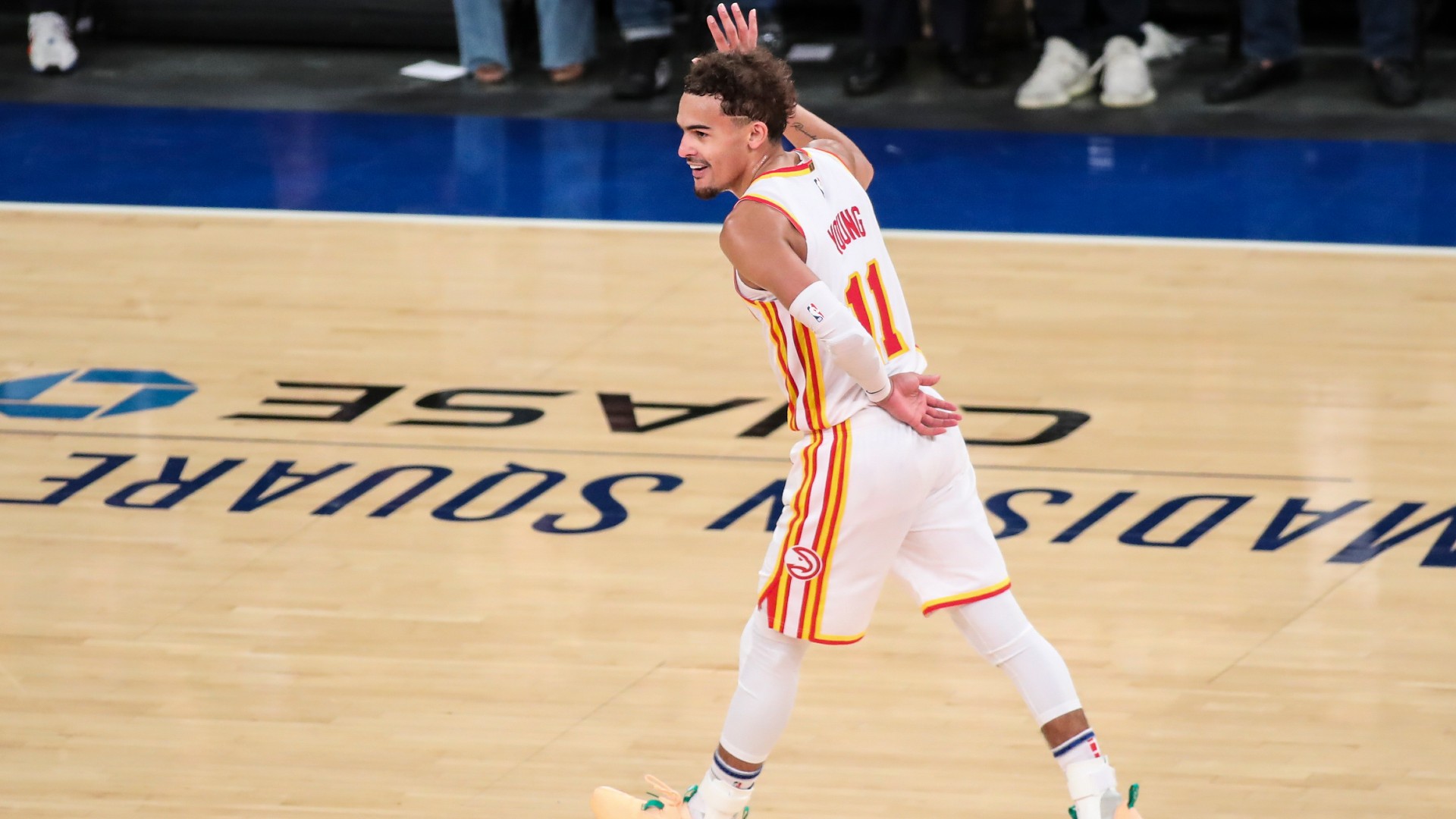 Trae Young's Eastern Conference finals debut was a great one.
The Hawks' star point guard led his team to a 116-113 win on the road against the Bucks on Wednesday. Young scored 48 points — tied for the fourth-most in conference finals history — joining the likes of Michael Jordan, LeBron James and Dirk Nowitzki.
Young also grabbed seven rebounds and dished out 11 assists. That made him the second-youngest player in NBA history to record 45-plus points and 10-plus assists in a playoff game. The youngest was Luka Doncic, who was famously traded for Young on draft night in 2018.
MORE: How Mavericks, Hawks both won the Luka Doncic-Trae Young trade
Young's most impressive assist was an off-the-glass pass to John Collins, who finished with a dunk.
Young also showed off some swagger as he shimmied before nailing a 3-point shot late in the third quarter.
Needless to say, Young's antics thrilled Hawks supporters, NBA fans and basketball analysts, and they voiced their thoughts about his performance on Twitter after the game.